About
At Maple C Cars, we always put the customer first. Located in Scarborough, Maple C Cars is a family-friendly used car dealership carrying a variety of sedans, trucks & SUVs, all at affordable prices. Our goal is to make your car buying experience a quick and easy, hassle-free process.
Looking to finance a vehicle? Our pre-approval process only takes 2 minutes. We offer great rates for all credit situations and will work with you to build a payment plan that fits your monthly budget.
Whether you have questions about test driving one of our models or want to know what your financing options look like, Maple C Cars is always here to serve you! Give us a call, send us an email or stop by for a visit, and experience the Maple C Cars difference!
---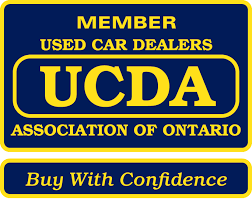 ★ ★ ★ ★ ★
I had the best experience with Reza and Ryan. They were extremely welcoming, accommodating and transparent throughout the whole process. Highly recommended for great service and great chats.
★ ★ ★ ★ ★
Fantastic experience!! Ryan is wonderful; very kind and honest, and he goes above and beyond for his customers. I am thrilled with my car; great price, excellent condition, drives like a dream. I highly recommend Maple C Cars to anyone!!
★ ★ ★ ★ ★
Purchased a 2013 Trax and what an amazing car! This dealer sells good quality cars at a reasonable price. The owner treated me with respect and honesty, I told him my concerns with the car and he reassured me that everything was going to be taken care of. He did exactly what he said and made my first car purchase an enjoyable one.
★ ★ ★ ★ ★
Greatest experience buying a car from Maple C. Absolutely honest, fair and accommodating. If you're looking to buy a car go to Maple C cars directly in order to avoid the middle men's. Thank you for the outstanding and effortless experience. Will recommend to family and friends. See you for my next car! What a gem.
★ ★ ★ ★ ★
Very good quality cars, today I bought a Fiat 500, the car itself is marvelous, the owners of this activity are very professional, kind and funny, the quality/price of the cars is very good and I will recommend this place to everyone I know!!